Anova is announcing the introduction of a Hardware-as-a-Service (HaaS) option for industrial gases solutions. The new service consists of a bundle that enables industrial gases distributors to utilize Anova's trusted hardware, actionable software, and mobile app solutions with upgrades, telecommunications and hosting, and expert customer service and support. With no upfront capital investment, the service is delivered for an affordable monthly subscription. Designed to help customers predict and manage technology expenses, the service extends access to the latest innovations from Anova, including 4G LTE connectivity and a streamlined, iOS and Android user experience.
Introducing Anova Hardware as a Service: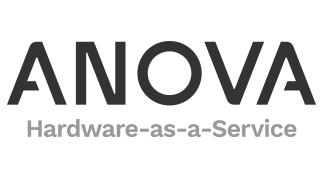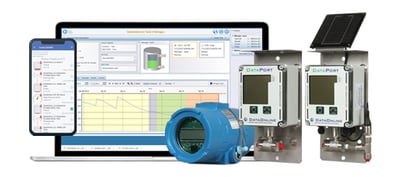 EASY. RELIABLE. WORTH IT.
The last thing you want to do as an industrial gases distributor is run a customer out. Runouts are costly and disruptive. You could lose a customer and damage your reputation. For these reasons, monitoring tanks is important and popular. Monitors help prevent runouts - if they work reliably. Monitors that are not available or working correctly put the positive experience you want to provide your customer at risk.
The Trusted Partner in Tank Monitoring
Anova is the trusted name in tank monitoring. Known for reliability, Anova monitoring technology is used globally on liquid tanks including medical oxygen, argon and nitrogen tanks as well as on a host of helium ISO containers and other mobile assets. The benefits of using tank monitors today are clear: prevent stockouts, track mobile assets, reduce supply chain costs, increase distribution efficiency, and provide a better experience for customers.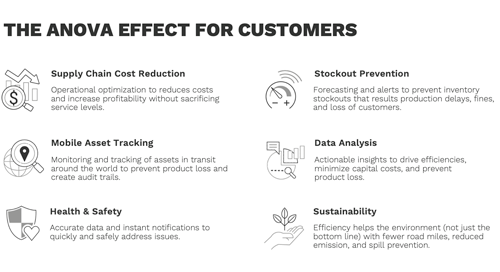 Rethinking Your Tank Monitoring Strategy:
With the introduction of a Hardware-as-a-Service bundle, Anova is helping distributors rethink their tank monitoring strategies. The no-upfront-capital-cost approach makes stepping up your tank monitoring game easy, reliable, and worth it. Access to the latest tank monitoring technology, software, and mobile apps, warrantied with upgrades, telecommunications service and future-proofed compatibility, and expert customer service and support – all with one monthly subscription could not be an easier way to make the switch to the industry's most trusted solution.
Switch to Anova with No Upfront Capital Expense
The financing benefits of the Hardware-as-a-Service are evident. For distributors who want to avoid a capital investment and spread their monitoring program investment as an operating cost over time, a switch to Anova HaaS makes good business sense. It is also a sound investment in customer experience and satisfaction.
Anova Hardware-as-a-Service: Easy, Reliable, and Worth it
Included in the monthly monitoring service are tank monitors and sensors, data transmission, and insightful software that is accessible via web browser, mobile or API. The equipment and batteries are warrantied for as long as you use the service, and Anova will upgrade any units affected by network sunsets. To help you get the most out of our solutions, Anova also provides deployment guidance and 24/7 technical support.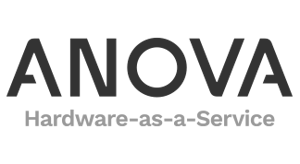 Easy.
Reliable.
Worth it.
For more information on Anova HaaS for Industrial Gases and to contact Anova: